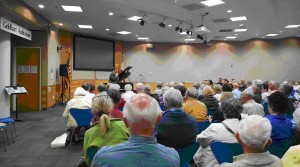 Pianist Gregory Martin
Sarasota Music Archive Events
2017
Geldbart Auditorium, Selby Public Library
Events sponsored by the Sarasota Music Archive and the Friends of the Selby Public Library
2017 Lecture and Performance Series
 Wednesdays at 10:30 – 11:30 a.m. 
The "Close-Up on Opera" Lecture Series is  Presented by John Goodman 
January 4:  Focus on Youth:  Featuring talented young competition winners from Florida
January 11: Gounod: "Romeo and Juliet," John Goodman
January 18:  Puccini: "Madama Butterfly," John Goodman
January 25: Standard Songs in Jazz, Country, Blues and Folk Music, Mindy Simmons
February 1: Mozart: Idomeneo, presented by John Goodman. Sponsored by FOSPL.
February 8: Masters of the Keyboard, David Allen Wehr, piano
February 15:  Verdi: "La Traviata," John Goodman
February 22: Poulenc: Dialogues of the Carmelites, presented by John Goodman. Sponsored by FOSPL
March 1:  Songs by Finzi, Quilter, Ravel, and More, David Davani, baritone, Joseph Holt, piano
March 8:  Great Piano Works of Beethoven and Chopin,  Steven Glaser,  piano
March 15: Strauss: "Der Rosenkavalier," John Goodman
March 22:  Selections from this Season's Operas, Sarasota Opera Studio Artists 

Other Events in Geldbart Auditorium
 October 26, 2016: 10:30 – 11:30 a.m.  Opera Talk: Donizetti's "Don Pasquale," Phyllis Lowitt
April 15, 2017: 10 a.m.- 4 p.m.  Annual Musical Flea Market
——————————————————-
The Archive is part of the Sarasota County Library Special Collections Department of the Selby Public Library, the Sarasota Music Archive is one of the nation's leading music reference collections containing several hundred thousand recordings, tapes, music scores, books, and memorabilia. The collection includes opera, vocal, choral, musicals, jazz, popular, folk, instrumental, and orchestral music. Recordings may be in the form of Edison wax cylinders, one- or two-sided shellac disks, LP vinyl records, laser disks, DVDs, or compact disks. A listening station is available at the Archive.
The catalogue is online at: www.sarasotamusicarchive.org. Volunteers check and catalog donated materials, plan programs and events, and provide assistance to members and the public.
Recordings and music scores that are not needed for the collection are sold at very reasonable prices to the public. Materials may be copied.