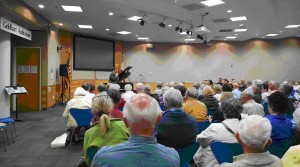 Pianist Gregory Martin
Sarasota Music Archive Events
2017 – 2018
Geldbart Auditorium, Selby Public Library
Events sponsored by the Sarasota Music Archive and the Friends of the Selby Public Library
All About Pianos
 Wednesdays at 10:30 – 11:40 a.m. 
A Series of Six Presentations by
JOHN GOODMAN
The Instrument
The Great Piano Music and Composers
The Great Pianists
WEDNESDAY MORNINGS
July 5 – August 9, 2017
10:30 – 11: 40 a.m
———————————————————————-
PROGRAMS
July 5 The Evolution of the Piano
July 12 Piano Music from 1725 to1800
July 19 Piano Music from 1800 to 1850
July 26 Piano Music from 1850 to the Present
August 2 The Great Piano Virtuosi
August 9 The Great Piano Virtuosi
———————————————–
Look for more summer events and next season's events coming soon.
——————————————————-
The Archive is part of the Sarasota County Library Special Collections Department of the Selby Public Library, the Sarasota Music Archive is one of the nation's leading music reference collections containing several hundred thousand recordings, tapes, music scores, books, and memorabilia. The collection includes opera, vocal, choral, musicals, jazz, popular, folk, instrumental, and orchestral music. Recordings may be in the form of Edison wax cylinders, one- or two-sided shellac disks, LP vinyl records, laser disks, DVDs, or compact disks. A listening station is available at the Archive.
The catalogue is online at: www.sarasotamusicarchive.org. Volunteers check and catalog donated materials, plan programs and events, and provide assistance to members and the public.
Recordings and music scores that are not needed for the collection are sold at very reasonable prices to the public. Materials may be copied.